EDO, 2015
Hidden amidst the agile Tokyo-scape lies a family-owned liquor store, an heirloom to the Tanaka family. As the sun fades it becomes home to a treasure trove of peculiar family traditions.
DIRECTOR: Chloe De Brito PRODUCER: Alexandra Adoncello ASSOCIATE PRODUCER: Ken Isaacs DOP: Alexandra Adoncello
SCREENING WITH: Beijing Being, Thursday April 27, 6:30pm
THE END OF THE WORLD, 2015
THE END OF THE WORLD is an intimate, creative and very immensely visual documentary where couple of stories weave into one narrative during in one night.
DIRECTOR/WRITER: Monika Pawluczuk DOP: Małgorzata Szyłak, Szymon Lenkowski, Jakub Giza, Michał Dymek
SCREENING WITH: Isola, Thursday April 27 6:00pm
I WILL TREASURE YOUR FRIENDSHIP, 2016
A Youtube singer, obsessed by fame, Photoshops himself into the lives of celebrities and an Australian murder victim.
DIRECTOR: Lucy Knox PRODUCER: W.A.M Bleakley
SCREENING WITH: Hell Bento, Thursday April 27, 9pm
NAN AND A WHOLE LOT OF TROUBLE, 2015
Nan, of Aboriginal and Irish descent, keeps a photo album of dead family members, but younger sister Min believes this is culturally inappropriate.
WRITER: Sue McPherson PRODUCER: Lois Randall DIRECTOR: Dena Curtis DOP: Anna Howard ACS EDITOR: Tania Michel Nehme
SCREENING WITH: I Am Eleven, Friday April 28 10am
ST ELMO, 2016
In the winter following a devastating bushfire, a father and son attempt to navigate their loss.
WRITER/DIRECTOR: Emily Dynes PRODUCER: Brooke Guy DOP: Wilson Huang
SCREENING WITH: Crushed, Friday April 28, 12:30pm
BUBBLE, 2017
FFS 2017 PREMIERE
Living in a micro apartment with a sarcastic fighting fish, Carmen uses an App to request a cuddler to keep her warm and hug her at night. However, when she is notified of her 50th 'cuddle' with her regular Cuddler, Damion, she needs to make a decision about whether she wants to upgrades to a 'committed cuddler', or request a new Cuddler.
WRITER/DIRECTOR/PRODUCER: Mohini Herse
SCREENING WITH: Drama, Friday April 28, 3:30pm
THE RAVENS, 2016
When a young girl's father returns home from war in a volatile state, her anxieties are projected onto a pair of ravens vigilantly defending their nearby nest, who become a catalyst for the troubled family's journey from crisis to healing.
WRITER/DIRECTOR/PRODUCER: Jennifer Perrott DOP: John Brawley
SCREENING WITH: All About E, Friday April 28, 6pm
MATES, 2016
In this absurdist, sci-fi comedy, a young woman is forced to come to terms with the extremes of her personality when she accidentally locks herself in a courtyard and must devise a way out.
WRITER/DIRECTOR/PRODUCER/DOP & EDITOR:Hannah Dougherty
SCREENING WITH: Waiting for B, Friday 6pm
CHUDALA, 2016
'Chudala,' is an intimate exploration of a father-daughter relationship in a rapidly developing India.
WRITER/DIRECTOR: Maaria Sayed
PRODUCERS: Alessandro Alpini and Manish Mundra
SCREENING WITH: Head On, Friday April 28, 8:30pm

LOST SOUL, 2016
Journey into a dark night of the soul as this psychological thriller keeps you guessing right up to the final unsettling twist.
DIRECTOR/PRODUCER: Sarah Hatherley
SCREENING WITH: The Space Between, Saturday April 29, 10am
LAST ROUND, 2016
Eliya is a Tel Aviv barfly. She drinks, does blow, picks up a female bartender for a male friend. The three leave the club together. As Eliya drifts through the night, in a party daze, we find out she has a life-changing appointment in the morning.
WRITER/DIRECTOR: Ziv Mamon DOP: Omer Lotan
SCREENING WITH: Frisky, Saturday April 29, 12:30pm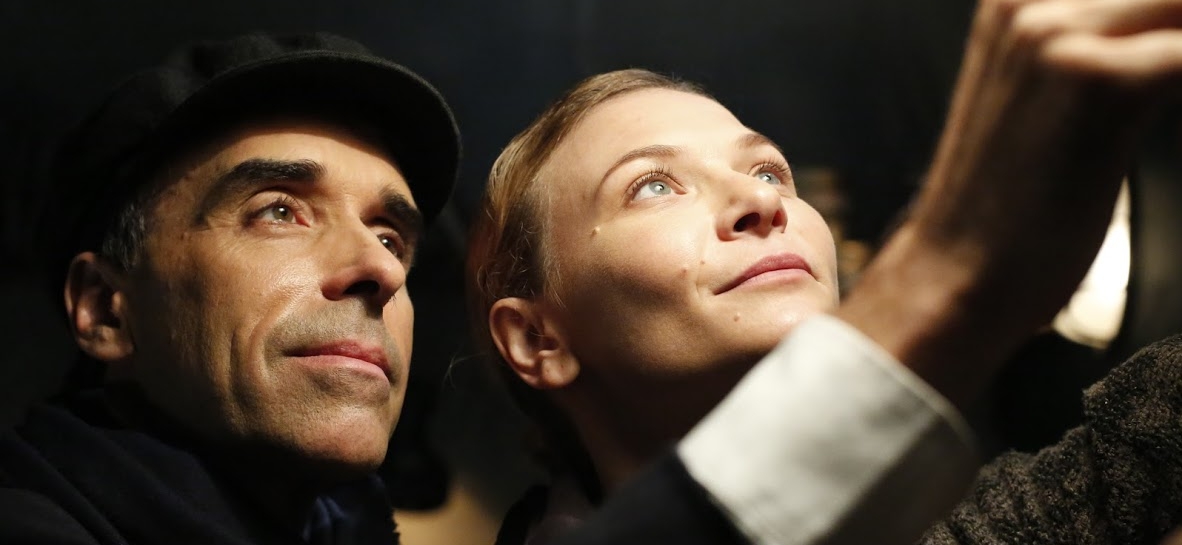 WOMAN WITH AN EDITING BENCH, 2016
Inspired by the woman who edited "Man with a Movie Camera" (1929). A woman navigates politics, bureaucracy and the impetuous outbursts of collaborators to create something extraordinary despite the odds.
WRITER/DIRECTOR:Karen Pearlman PRODUCERS: Lyn Norfor, Richard James Allen, Karen Pearlman DOP: Kieran Fowler
SCREENING WITH: Dust Cloth, Saturday April 29, 3pm
HERE IS NOW, 2016
A 42 year old woman struggles to leave her husband the day he throws her a surprise birthday party
WRITER/DIRECTOR: Anita Lee PRODUCER: Nikki Lee DOP: Alexander Leeway
SCREENING WITH: The Reunion, Saturday April 29 5:40pm
BLACK CAT, 2015
Black Cat is an atmospheric and unconventional portrait of the strained relationship between a teenage girl and her single father, the tension between them escalating towards an unsettling revelation.
DIRECTOR: Leonie Savvides PRODUCER: Elise Annetts
SCREENING WITH: XX & Bitch, Saturday April 29, 6:00pm
THE PUPPET MAN, 2016
A supernatural killer stalks a young woman and her friends in this reference-laden homage to 80s horror films, featuring an original score and cameo appearance by the master himself: John Carpenter.
WRITER/DIRECTOR: Jacqueline Castel Based on a character by Johnny Scuotto PRODUCER: Greg Eggebeen
SCREENING AT FRIGHT NIGHT, Saturday April 29, 6:00pm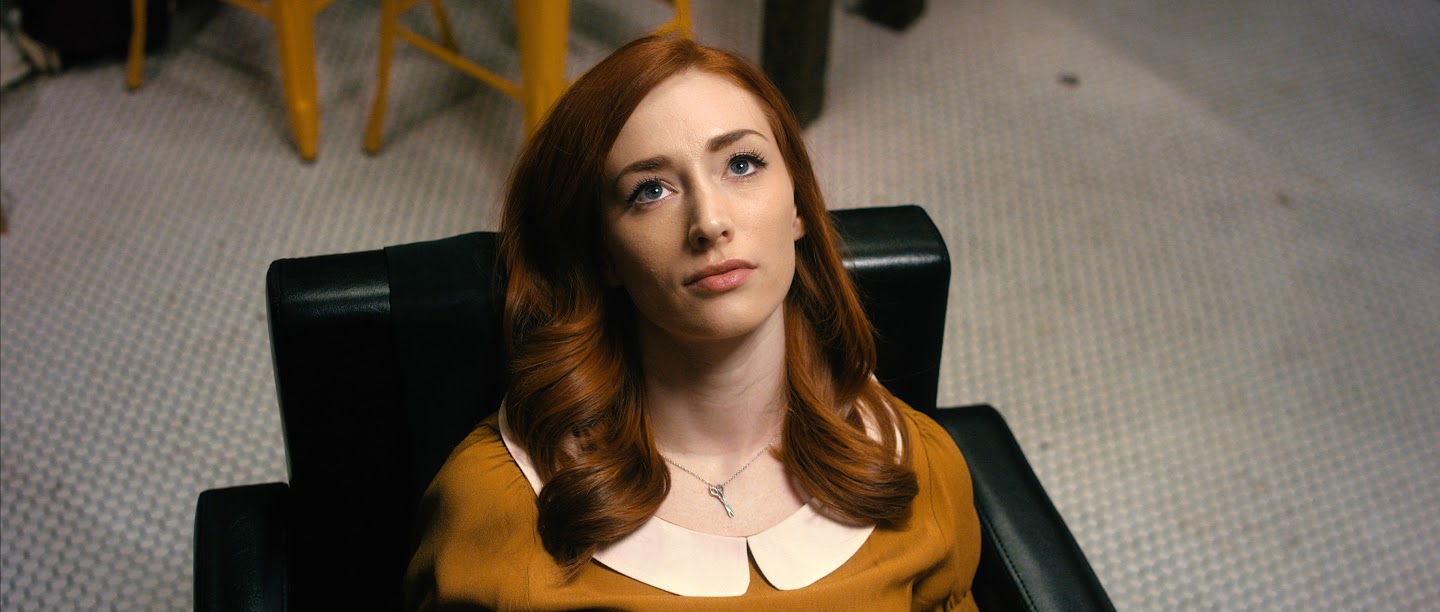 THE STYLIST, 2016
Claire is a lonely hairstylist with an unnerving desire to escape her disappointing reality. When her final client of the evening arrives with the request to look perfect, Claire has plans of her own.
SCREENING AT: Fright Night, Saturday April 29, 6:00pm
NASTY, 2015
It's 1982. Twelve-year old Doug's Father has mysteriously vanished. With his Mother distraught, Doug investigates. Rummaging through the garage he discovers a secret collection of illicit 'video nasties'. Determined these videos will help him find his Dad, Doug embarks on a quest, infiltrating the strange world of video nasties in an attempt to reunite his family through a patchwork of horror.
WRITER: Anthony Fletcher DIRECTOR: Prano Bailey-Bond PRODUCERS: Meghna Gupta & Helen Mullane
SCREENING AT: Fright Night, Saturday April 29, 6:00pm
CRUSH, 2016
One day while waiting for the train to school Ella see's Jamie. For the days to follow she can't get her out of her head.
WRITER/DIRECTOR/PRODUCER: Rosie Westhoff DOP: Eva Arnold
SCREENING WITH: Love True, Saturday April 29, 8:00pm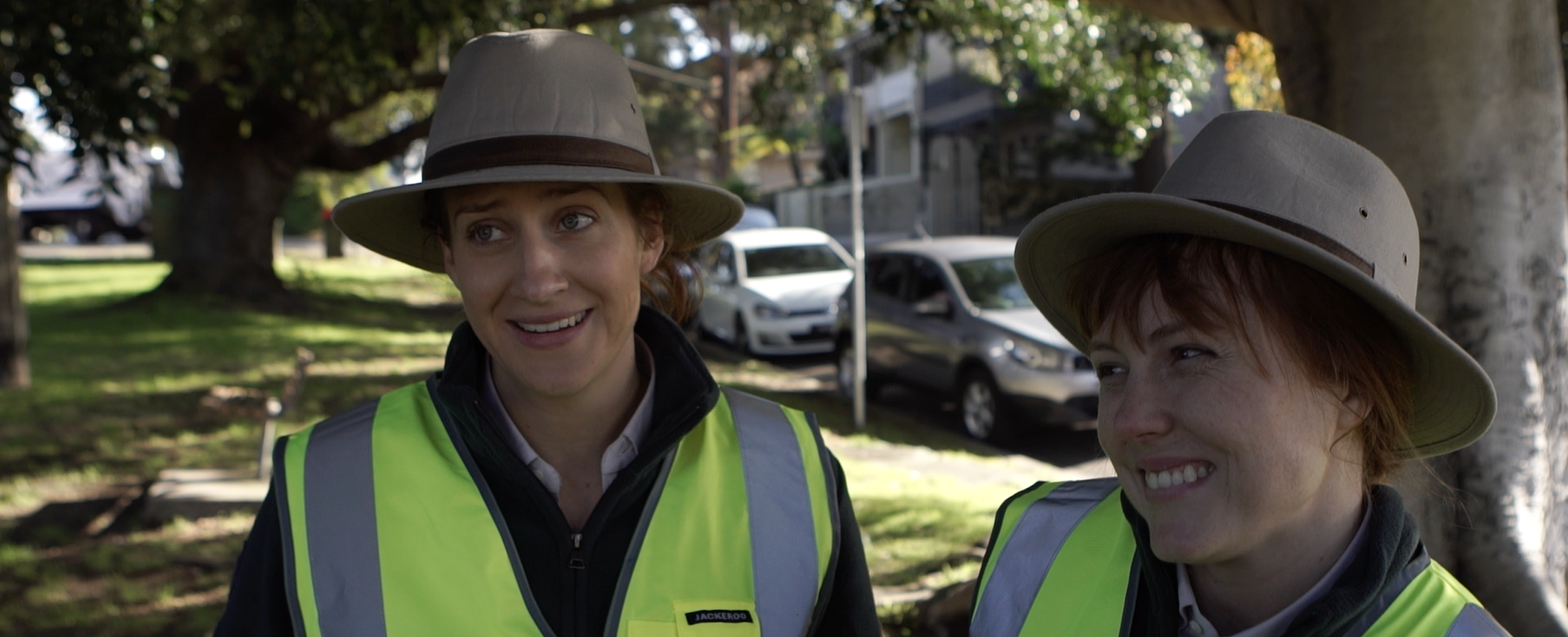 JACKIE, 2015
Jackie is a parking ticket officer. She wears her uniform like armour but when she attends a party as part of the public, she is not as tough as she seems.
DIRECTOR: Sally Duslon PRODUCER: Clare Dulson
SCREENING WITH: Supergirl, Sunday April 30 10:00am
HAPPY, 2016
On her birthday, a sexually inexperienced woman called Happy downloads a lesbian dating app and seeks out an encounter with another woman. Being this vulnerable with a stranger is more confronting and liberating than either woman expects.
DIRECTOR: Laura Dudgeon DOP: Fanny Mazoyer PRODUCER: Stacey Kwijas
SCREENING WITH: Cheer Up, Sunday April 30 12:00pm
THE BUS TRIP, 2016
Sarah is invited to show her film in Israel as part of a film festival bus trip. She is hoping for political discussions and friendship, except the conversation stops each time she brings up the occupation of Palestine. So instead, Sarah talks to her dead dad over a noisy phone line.
DIRECTOR/PRODUCER: Sarah Gampel
SCREENING WITH: For Now, Sunday April 30 2:20pm
GIMPSEY, 2016
Gemma has a gimp leg. Her best friend calls her Gimpsey - a crippling in-joke wearing thin.
WRITER/DIRECTOR: Sofya Gollan PRODUCER: Morgan Smallbone
SCREENING WITH: Kiki, Sunday April 30, 4:30pm
Unladylike, 2015
'Unladylike' reveals a world of surprising depth and diversity, exploring the many reasons that draw women and girls to boxing, and the challenges - and outright discrimination - they've faced along the way.
DIRECTORS: Melanie Brown & Anna Patton
SCREENING WITH: Burqa Boxers at Fight Night, Sunday April 30, From 5:00PM