SMALL BAR ANIMATIONS
Want an excuse to bar-hop around the CBD during FFS? We've curated a slate of animated and digital works by female artists from all over the world to match six of Sydney's best small bars. Enjoy a beer from Two Bird's Brewing, pop on a pair of headphones and soak in the atmosphere. Small bar installations will run at Spooning Goats, Grandma's, The Wild Rover, Ramblin' Rascals Tavern, Grasshopper and Since I Left You from Thursday April 27 - Saturday April 29.
SPOONING GOATS
32 York St, Sydney NSW 2000
TUES/FRI: 4pm to midnight, SAT: 6pm to midnight
NSW Craft beers, homemade pies, arcade games and 'vintage' spoon collections, The Spooning Goat is a home away from home. Located in a basement on York Street, this quirky bar is decked out with eclectic, recycled decor (think 70s style wallpaper and 80s style couches) and a games lounge that would make anyone feel like a kid again.
There is a strong local emphasis at The Spooning Goat with all the beer from NSW and wine from within Australia and even the walls are decorated by local artists. Alongside their beers, the attentive bartenders also serve up classic cocktails (including a beer cocktail); and delicious tasting plates, toasties and the renowned pies are on offer for food. The Spooning Goat is as comfortable as your living room, which makes it the perfect place grab a drink and escape the rush of the CBD.
GRASSHOPPER
1 Temperance Lane, Sydney NSW 2000
THU/SAT 4pm to late
FRI 12pm to late
FEATURING VIDEO INSTALLATION WORK, ANIMATIONS AND SHORT FILMS:
Grasshopper is one of the nicer bars you'll find lurking at the end of an alleyway. The bar at 1 Temperance lane was one of the first of it's small bar ilk to crop up in Sydney in 2010. Sandwiched between the Hilton Hotel and the Strand Arcade, it is a little CBD haven with a great Sydney drinking vibe.
RAMBLIN' RASCALS TAVERN
199 Elizabeth St, Sydney NSW 2000
THURS/FRI/SAT 4pm-12am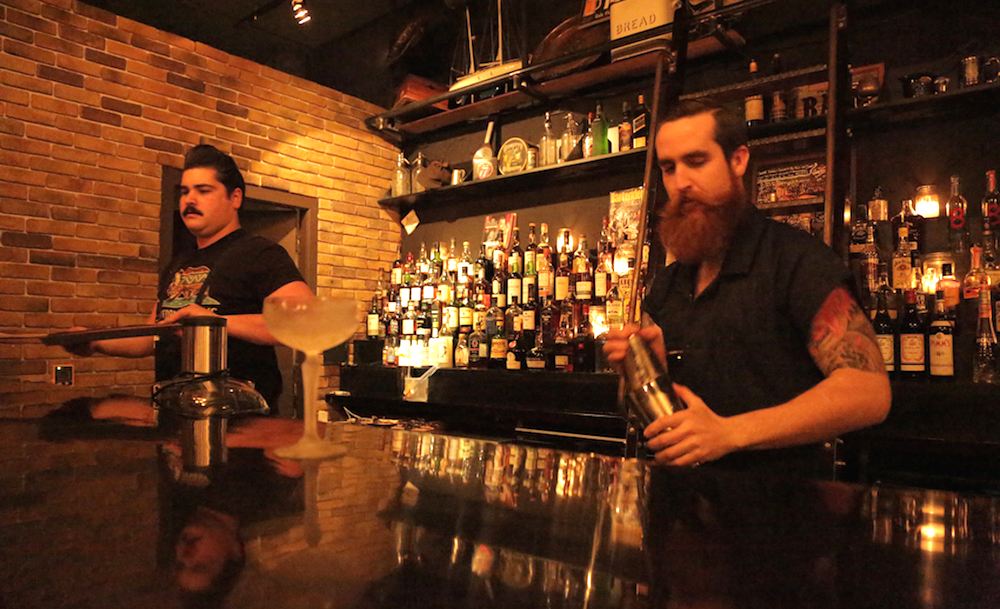 A singular black sign with three skulls is the only marker you will see for Ramblin Rascal Tavern on Elizabeth Street in the CBD. With a classic, comfortable vibe, this is the place you go for a drink and a ramble with the friendly bartenders. Ramblin' Rascal boasts an extensive range of both classic cocktails and funky new concoctions (did someone say Havana 7, Amaretto, Montenegro and maple syrup flipped with a secret ingredient in the Snap Crackle & Pop?!), as well as freshly squeezed juice to accompany your liquor. Sit in a cosy booth, check out the vintage posters and even grab a $6 "shit tinnie" if you're looking for a bargain.
SINCE I LEFT YOU
338 Kent St, Sydney NSW 2000
THURS/FRI: 4:30pm-12am
SAT: 6pm-12am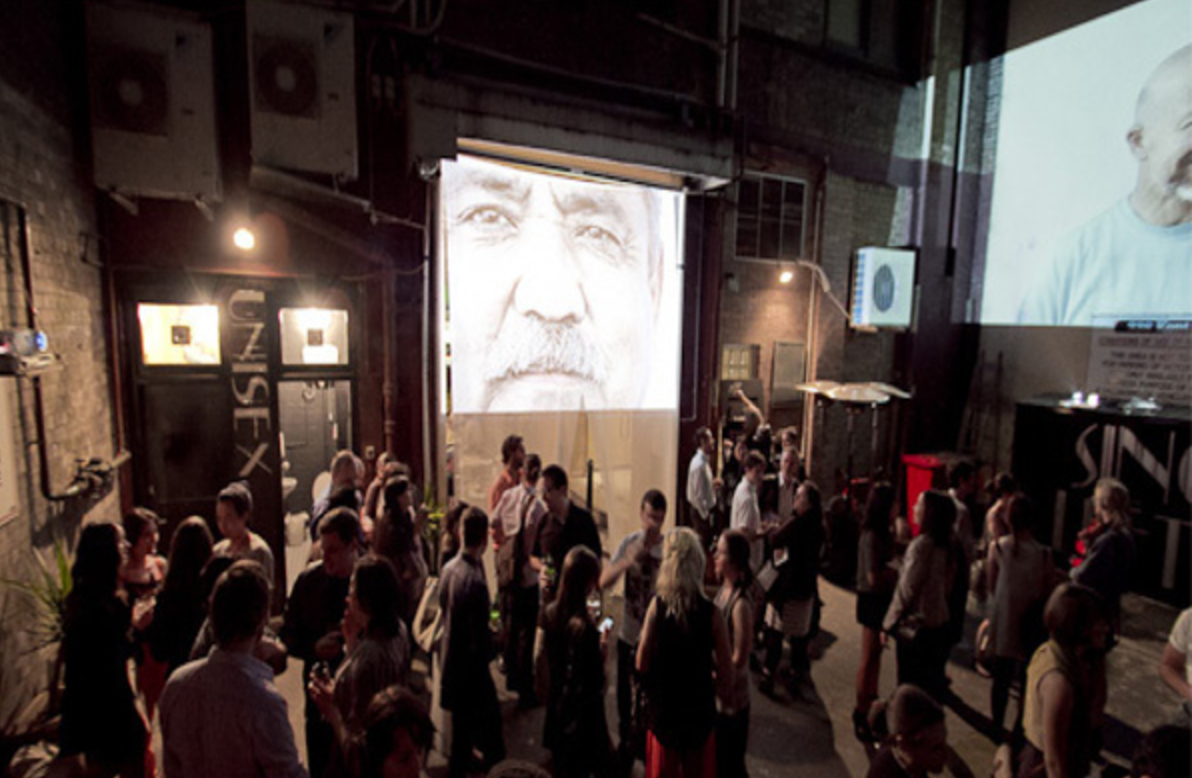 Located in the heart of the Sydney CBD in a heritage-listed storehouse, SILY pairs a welcoming relaxed feel with old-school decadence and charm. The sweeping carriageway, airy industrial courtyard, reclaimed wooden bar and candlelit milieu conveys the essence of the speakeasies of yesteryear. This sexy 1920's feel is offset by a thoroughly modern approach, upbeat service and funk/soul soundtrack, which allows the bar to maintain a level of nostalgia without feeling uptight. With an elegant list of cocktails and wine and a selection of high quality food designed to be shared, SILY is a sort of CBD paradise.